New & Best Sellers

Artists & Designers

Dean Crouser
Mason Dwyer
Michael Underwood Photography
Shelle Lindholm
Esté MacLeod
John Lichtwardt Le Voyageur
Anderson Design Group
Ed Anderson
Endless Summer
Fishaye Trading
Karen Savory
Lake Art
Lisa Middleton Maps
Liz Lind
Marty Mummert
Monte Dolack
Nancy Seiler
Hobie
West Mountain Drifters
Xplorer Maps
High Rise
Urban Serenity
Ann Guerri

Coat Racks

Boating & Beach
Winter & Cabin

Vintage Signs

Automotive
Bar & Billiards
Beach & Pool
Boating & Watersports
Cabin & Lodge
Cannabis
Desert Eagle
Farm & Garden
Fishing
Food & Drink
Golf
Hawaiiana
Holidays & Celebrations
Hunting
Indian Motorcycle
International
Kids
Lake
Planes & Trains
Small Barfly
Sports
This-N-That
Western
Wintersports

Framed Signs

Beach & Lake Framed Signs
Corrugated Framed Signs
Ski Framed Signs

Barrel Ends

Cut-Ups

Automotive
Beach/Water
Boating
Fruit
Lodge
Luggage Tags
Oars
Paddles
Pennants
Professionals
Sports
Tavern & Cafe
Western
Winter

Brick/Ghost Signs

America

Cities & Parks
Flags
National Parks
Sentimental State
State Postcards

Corrugated
The Abbie
Large Signs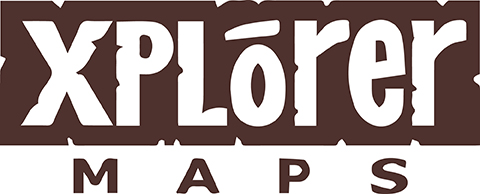 Artists & Designers

» Xplorer Maps

The Xplorer Maps journey began with two brothers - a talented, globe-trotting artist and an entrepreneurial geography buff who had a mission to create hand-drawn, antique-style maps of national parks and travel destinations that would make lasting and meaningful connections between people and place worldwide. But Chris and Greg Robitaille were looking for more. They wanted to form partnerships with organizations dedicated to the conservation and preservation of our public lands and give back to the places they love. The brothers regularly donate a percentage of map sales to ongoing efforts to protect these lands. The result is a rewarding partnership combining original artwork, unique story-telling, and philanthropy. These entirely custom and original maps are truly one-of-a-kind keepsakes to share with friends and family for years to come. There are simply no other maps that can compare anywhere!